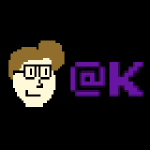 Kr38or
·
in News and Announcements
I made a few minor edits...
Okay, so this wiki has been inactive for quite a while now, but that's no biggie. With all the hard work we put into all this, and the way life tends to kick people's butts, we deserve to take a little hiatus.
But really, there isn't much work left to do, now is there? What I'd like to know is, are there any more pages that this wiki needs? It looks to me that we've pretty much gotten down everything that we need to.
But CCCCCCommunity Wiki is still in need of expansion, and I'd like to help that process along by porting some pages from this wiki to CCCCCCommunity. I know it's possible, and I'd like to know how to do it. You know, the entire index of this wiki technically belongs on CCCCCCommunity, but I don't think I want to port this entire wiki over to it. Furthermore, I don't think it's necessary or possible to do so. I'll think of more creative ways to expand CCCCCCommunity, and I have an amazing surprise in store for it. I guarantee you will love it to death. 
One last thing: I'd like to know whether or not prrg is dead. I haven't seen you anywhere on the interwebs in a long time, prrg. It's time to get this community a bit more active. I think we can get more people on here than just you and me.
-@K